We found the coolest kids play structure on our last camping trip. Well we didn't find it like it was hidden but I found this book on Astoria, as I was browsing through it I came across the mention of this park. I thought it sounded pretty cool so I programmed it in as part of our stops for the day of exploring. This park has won awards, I can totally see why. When designing this park they asked kids what they wanted in it so in essence the kids helped design it and it has many of the sites from Astoria replicated to play in.
The
Flavel House
tribute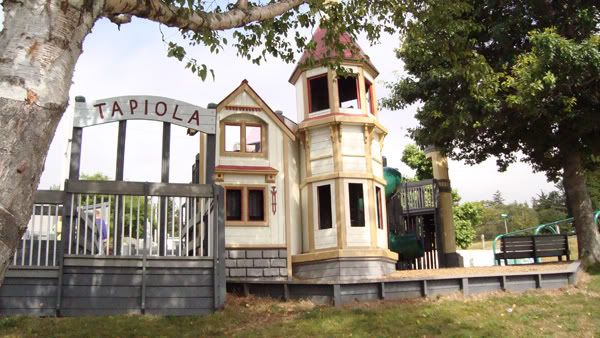 Fort Clatsop
tribute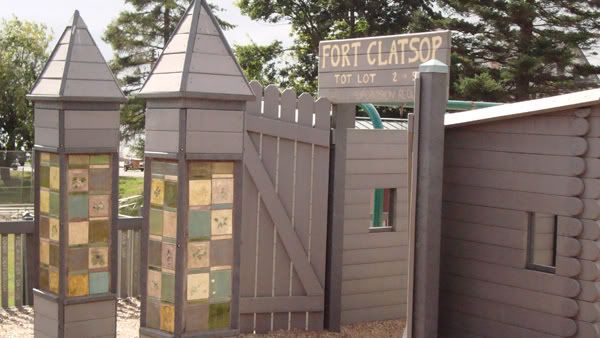 Free Willy
tribute
Astoria-Megler Bridge
tribute
Ship tribute: this could be due to the Goonies ending ship or it could just be towards all the history Astoria has in the shipping world, you decide.