Here is a look down into one of the Victorians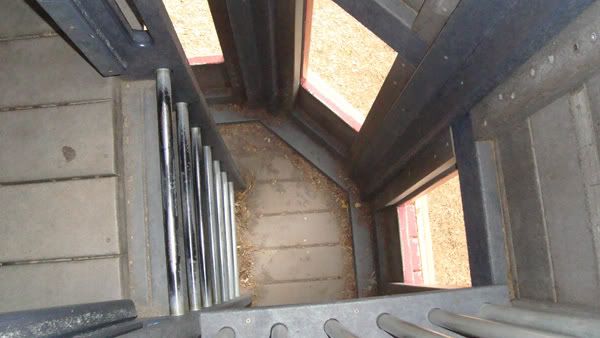 Our truck out one of the windows in one of the Victorians.
A nod to the shipping industry, a tug boat for the kid'lls to play in.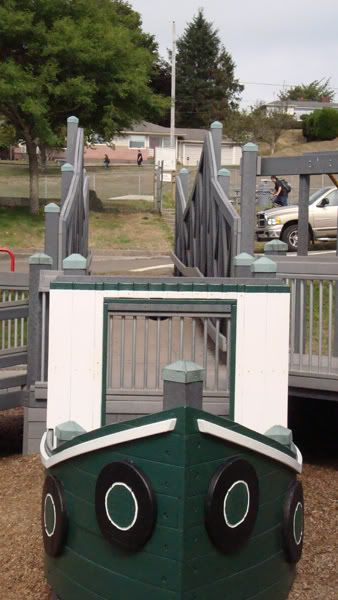 If you go to Astoria you can ride the trolley that goes along the river front, my kids totally enjoyed their trip with daddy, here is the trolley in the tot's section (Fort Clatsop area), Zachy looking out at mama.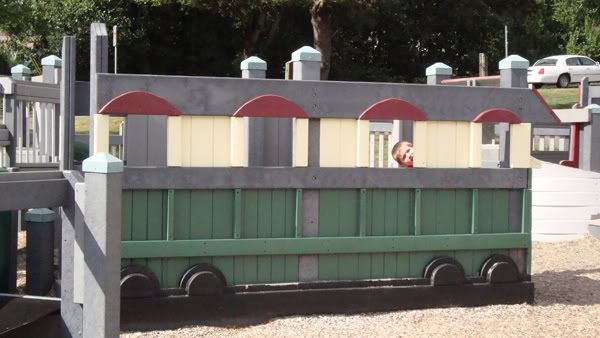 Here I am sitting on a bench in the Fort Clatsop area looking back towards the park.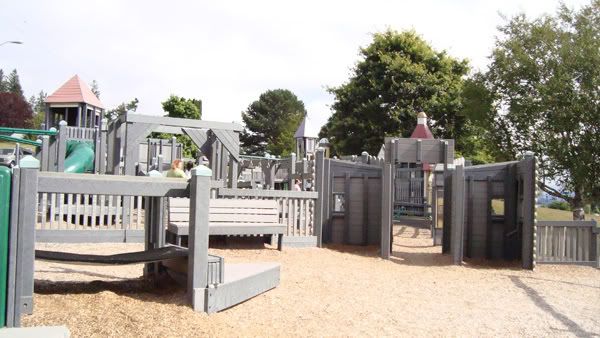 Just a view of my kids playing just inside the Fort Clatsop entry...yes that is my biggest kid on the left hiding from our children.